I just finished reading this
post on Economics
, and couldn't help but see a contradiction. Namely, I saw the shift from necessity (scarcity) to abundance. While there is an abundance of consumer products that came with the Industrial and Digital revolutions, the prices for staples (food especially) are rising. Some may chalk this up to inflation, but there is a scarier trend happening.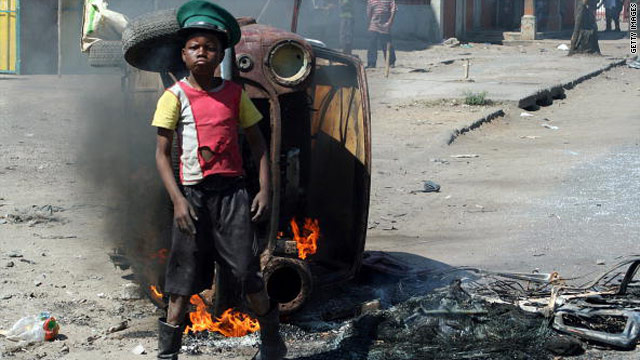 Recently Mozambicans rioted because of rising food prices(see picture above); hundreds were injured. CNN wrote an article on "
food security
;"I'm still not sure what that means. However, I realize the implication. While we have abundance in bandwidth and other technological goods, food and water are becoming scarce. Here's
another article
about the problems we're facing.
Are there people using today's technology to enhance food productivity, other than genetically enhanced fish or pigs?